Ben Voltijn is a leading Dutch carp angler who only fishes for the carp in his home country. We don't blame him as some of the most stunning looking Galician mirror's reside in the canals, lakes and rivers of Holland. The last time we'd seen Ben was at the Zwolle carp show in Holland back in February. He told us about this stunning, big old carp that he really wanted to catch from a particularly tricky water in his home country and said he would let us know how he got on…
In the pitch dark Since 2009 I have been after a couple of beautiful big fish from one heavily fished crystal clear deep water in the south part of the Netherlands – Zaltbommel. Since starting my campaign I have caught most of the big fish from this water, except one! The Big Lin is her name, a lovely heavily scaled long old warrior and mostly caught at night time in the pitch dark…
At the start of the season in June 2011 I wanted to come up with something new, first I changed my flavour combination in my boilies a bit but on the terminal tackle side of things the same old successful combination was employed. Why? Because I love it and as they say, never change a winning team!
The end tackle I use consists of an ESP leadcore leader with a helicopter rig set and a 2oz bottle lead that is for me every time bang on! The hook link is a combi rig made from a size 9 Uni-link swivel with 4" Soft Ghost Fluorocarbon 18lb boom section with the hinge being 1.5" of ESP Sink Link also in 18lb. The hook I prefer for this rig is a size 8 ESP Curve-Shanx with the hook bait being a barrel shaped wafter of Premier Baits.
One particularly dark night in the first week of June I was fishing and I had fallen asleep late in the evening. After a couple of hours sleep I was awoken by an absolute 'one toner', all I can remember is standing there in the pitch dark with no sounds of birds or anything else, thinking this could be the night of nights! Well the following you can or cannot believe me, but as I was standing there with a bend in the rod looking up at the tip, when I saw a shooting star and made myself a wish, please let it be the Big Lin…. The rest is history as they say. Here she is at 49lb 12oz a stunning old cracker!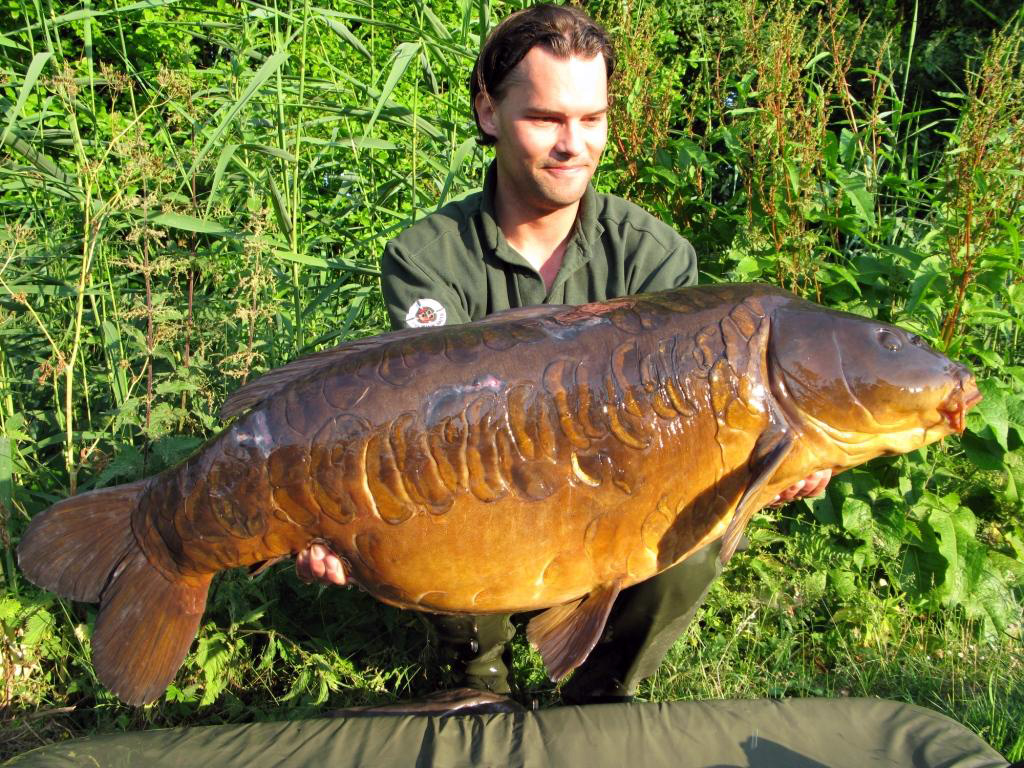 A wish come true!
Cheers
Ben