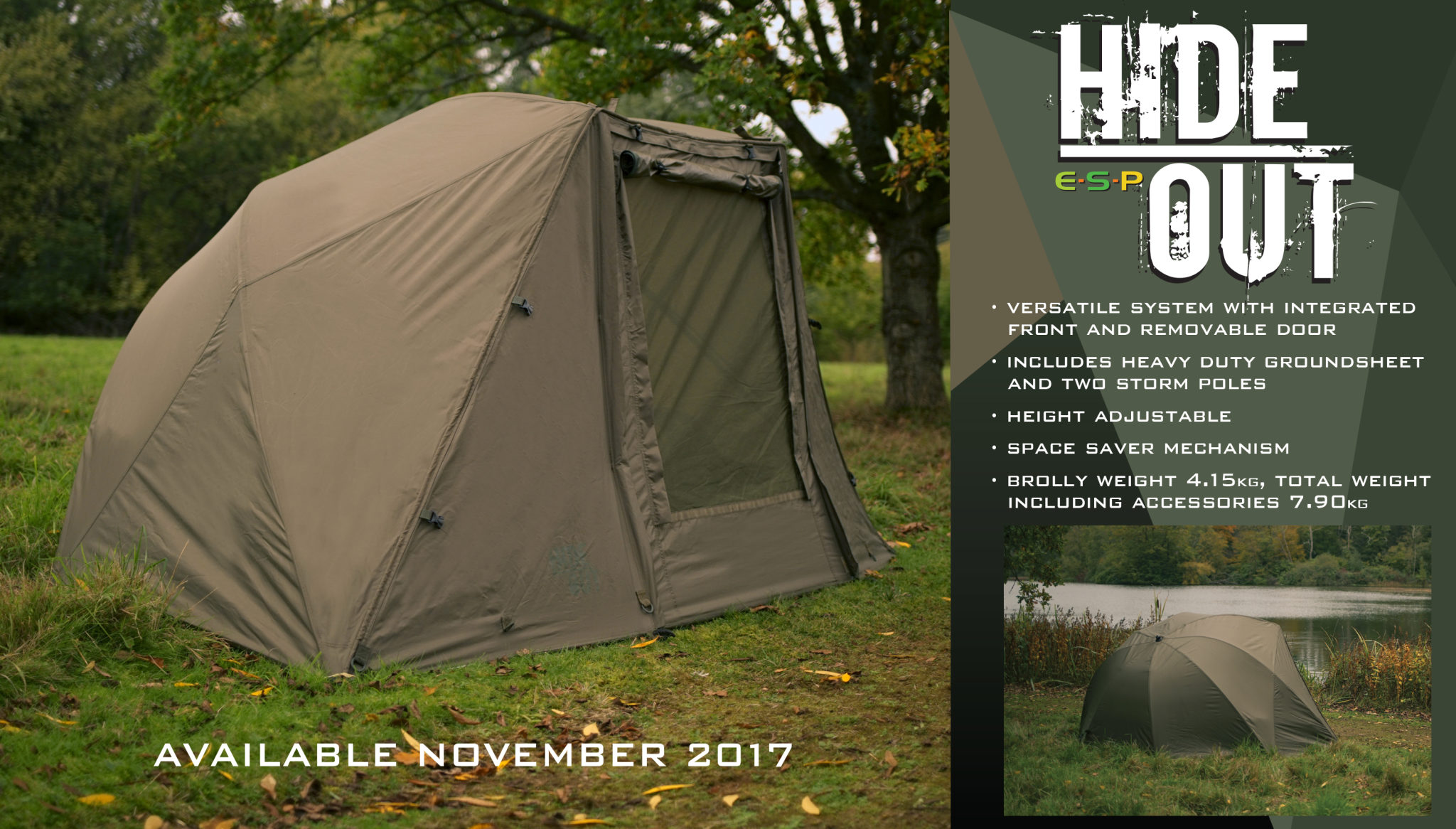 You asked and we listened.
When the Lo Pro brolly was launched last year we started getting asked for a slightly larger, full fronted model for the longer stay angler.
Here it is, the ESP HIDEOUT.
A full system umbrella incorporating the same freestanding frame design as the Lo Pro, but which naturally sits higher, is wider at the back and incorporates an integrated front and removable door.
The package includes a full size heavy duty groundsheet and two storm poles.
It can be used full fronted as in the photo or one or both front panels can be simply rolled back and the door removed to create an open fronted shelter. The door can be rolled up or rolled down letter box style.
The Lo Pro has evolved!
More details and video coming soon.