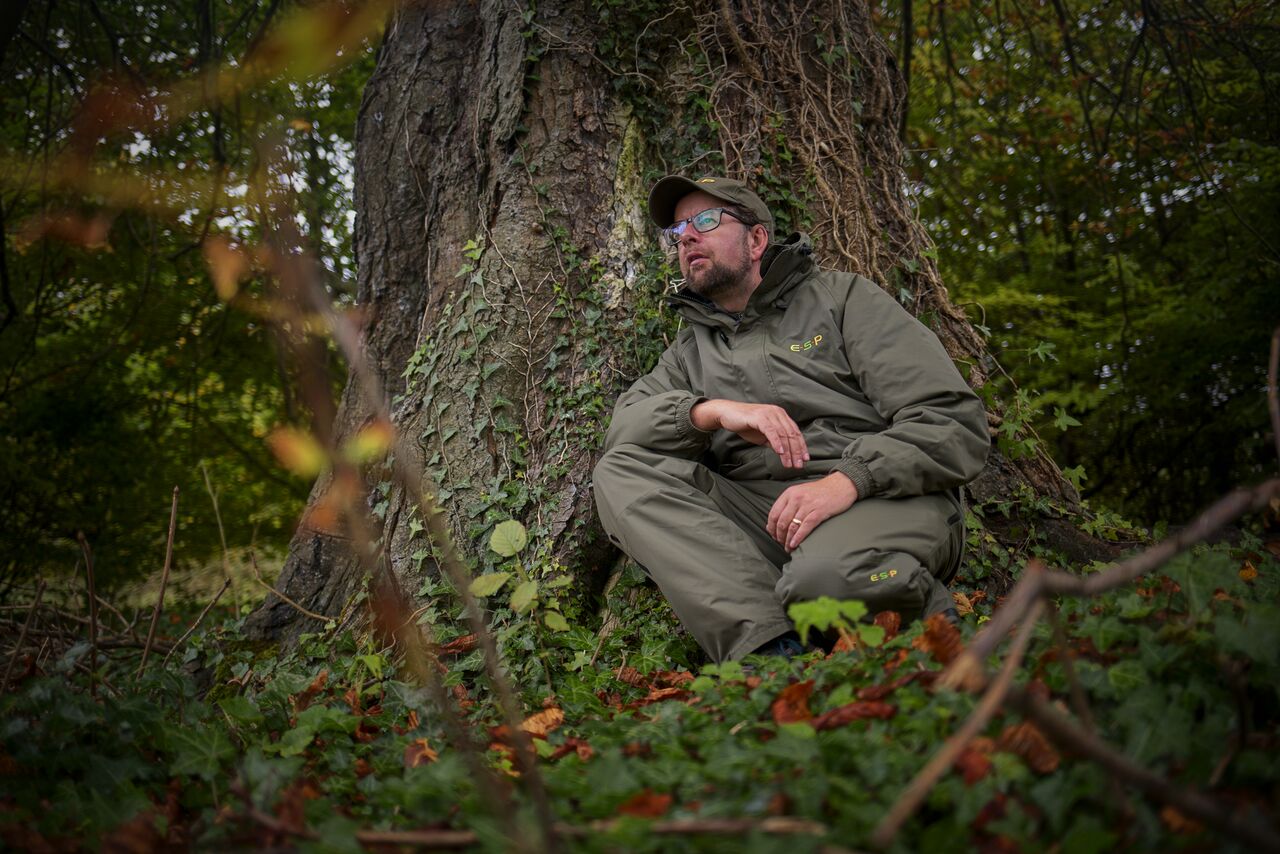 Introducing the new ESP 25K Quilted Waterproof clothing range – garments that provide exceptional winter protection and take fishing clothing to a different level!

The 25,000mm waterproofing rating along with 10,000g breathability really sets these garments apart from other angling clothing. To put it into perspective, top end Goretex performance mountaineering clothing has a typical waterproofing rating of 28k, with a price tag that is usually well over £200 for a jacket. ESP 25k provides similar performance and excellent value for money!
Jacket
The 25k Quilted Waterproof Jacket features a tough, ripstop shell which has a 25,000mm hydrostatic head along with 10,000g breathability rating, this material is far superior to most angling waterproofs on the market.
The jacket has a comfortable cut with an insulated soft 'waffle' lining making it an excellent winter jacket. The high collar and peaked adjustable hood help keep the elements at bay along with the full-length YKK zip which is protected with rain baffles.
Other features include elasticated cuffs, deep handwarmer pockets and an internal zipped security pocket.
Available in all sizes from S – 3XL
Salopettes
The salopettes provide excellent winter protection with a warm insulated lining, yet they are still lightweight and comfortable to move around in. Tough and durable with reinforced double layered material on the knees, hand warmer pockets, a deep zipped chest pocket and zipped fly.
The side access zip and long water-resistant boot zips make them easy to put on and take off while the adjustable elasticated shoulder straps are really comfortable.
Available in all sizes from S – 3XL
Trousers
The waterproof trousers compliment the 25K Quilted jacket and provide a comfortable fit with an elasticated adjustable waistband, zipped handwarmer/security pockets and easy-on boot zips. The knees are double reinforced for extra durability and protection. Water-resistant boot zips.
Available in all sizes from S – 3XL
Approximate Sizing Guide:
Jacket
S – 40-42" (102-107cm)
M – 42-44" (107-113cm)
L – 44-46" (113-118cm)
XL – 46-48" (118-123cm)
XXL – 48-50" (123-128cm)
XXXL – 50-52″ (128-133cm)
Salopettes:
Chest:
S – 40-42 (102-107cm)
M – 42-44 (107 113cm)
L – 44-46 (113-118cm)
XL- 46-48 (118-123cm)
XXL – 48-50" (123-128cm)
XXXL – 50-52″ (128-133cm)
Inside leg:
S – 28 (72cm)
M – 30 (77cm)
L – 31 (79cm)
XL – 32 (82cm)
XXL – 32 (82cm)
XXXL – 32 (82cm)
Trousers:
Waist:
Small – 30-32in (77-82cm)
Medium – 32-34in (82-87cm)
Large – 34-36in (87-92cm)
XL – 36-38in (92-97cm)
2XL – 38-40in (97-102cm)
3XL – 42-44in (108-113cm)
Inside leg:
S – 28 (72cm)
M – 30 (77cm)
L – 31 (79cm)
XL – 32 (82cm)
XXL – 32 (82cm)
XXXL – 32 (82cm)