Darryl Dunn managed to sneak out for a quick night just before a planned family holiday and was well rewarded with a brace of 30s. Top angling mate.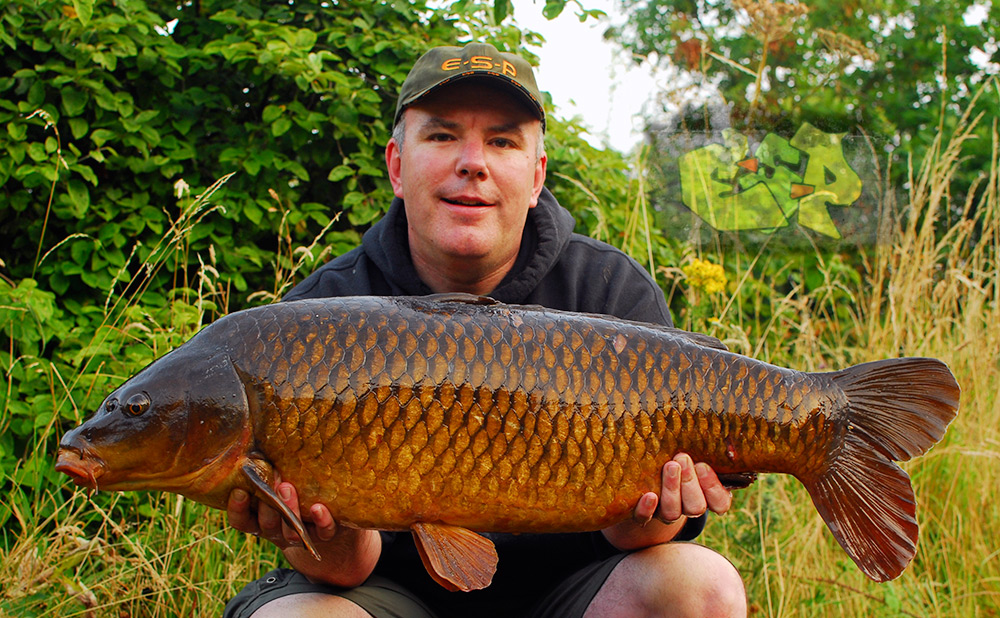 'It was all penciled into the diary. I had a last 48hr session planned before we were off on our annual family holiday. One last important task to perform, and that was to get the car in for a major service before our journey through France. This is where things all started to unravel as something which at first seamed pretty straight forward with the car turned into a much larger job. And worst of all a much more time consuming one! My last long session before the kids summer holidays started was looking highly unlikely now. I finally got the car back a couple of days later than planned and not until 7:30 at night, and by this time I had pretty much given up on the idea of going fishing. But then my wife said she would much rather it had a good run before we headed of on holiday. The gear was loaded into the car in double quick time as daylight was in short supply and I had a long journey ahead of me.
I arrived at the pit with less than an hour of daylight left and the place to myself. I chose a swim I have put a fair bit of time into as I knew I could get 2 rods onto spots with ease even in the dark if needed without too much fuss and disturbance. The third rod would stay in the car. It had been a scorcher of a day and there wasn't as much as a breath of wind as the sun faded away. It was just me, the mozzies and the welcome sound of the odd carp rolling when I hit the bed chair at around 11 pm. I was tired, the mozzies were hungry but I was pleased with how I was fishing given the rushed circumstances.
Before I knew it I was standing in my swim with a very bent rod which was attached to a very angry carp. It was 02:45 still very dark and the carp was boring hard towards the snaggy margin to my right. I knew I had to stop it reaching them if possible, and the 18lb Syncro and size 5 Big T were the tools for the job! Once I turned her the rest of the fight was straight forward and she was soon in the folds of the net.
I flicked on the head torch to see a very wide, very dark old looking back of a mirror. These are highly prized on Bundys as they are greatly outnumbered by the commons. I gently got her onto the mat and popped the hook out. It turned out to be a fish called the YO-YO mirror which was a recapture for me. I quickly weighed her at 33-07 which is a heavily spawned out weight for her and soon she was being slipped back into the deep dark water.
I think it is very important to stress that at this time of year and with conditions as they have been of late it is very important to get the fish back home with as little amount of time and stress as possible. These big old girls give us so much pleasure in their captures, we owe them the respect and care to ensure they live to fight another day. I tried to get back off to sleep but it was so warm and the mozzies were having a field day. So after about an hour of trying I was up and the kettle was on, daylight was begging to break. As I was sitting there sipping my tea I thought I saw a dorsal fin break the surface. Before long I was peppering the surface of the swim with mixers. After about only 5 minutes I had a huge smile on my face caused by the first big swirl. By 06:30 that morning I had had 4 takes, connecting with 2 of them, resulting in commons of 31-03 and a high double.
My quick, last minute overnighter had resulted in a lovely brace of 30lb fish and a pretty smaller fish. And I'd somehow managed to keep my wife happy into the bargain by going fishing!'
The XT of Syncro XT literally stands for eXtra Tough, indicating that this exceptional monofilament is highly abrasion resistant and durable. For more information on Syncro, check out this video: